Business Matching system is a complimentary service provided by Seamless for companies and individuals to foster relationships, seek new opportunities and achieve great business results by meeting them all under one roof.
All registered attendees will have the opportunity to take part. Swap business cards and pitch your most promising products and services. If there is mutual interest you have the ideal platform from which to follow up later.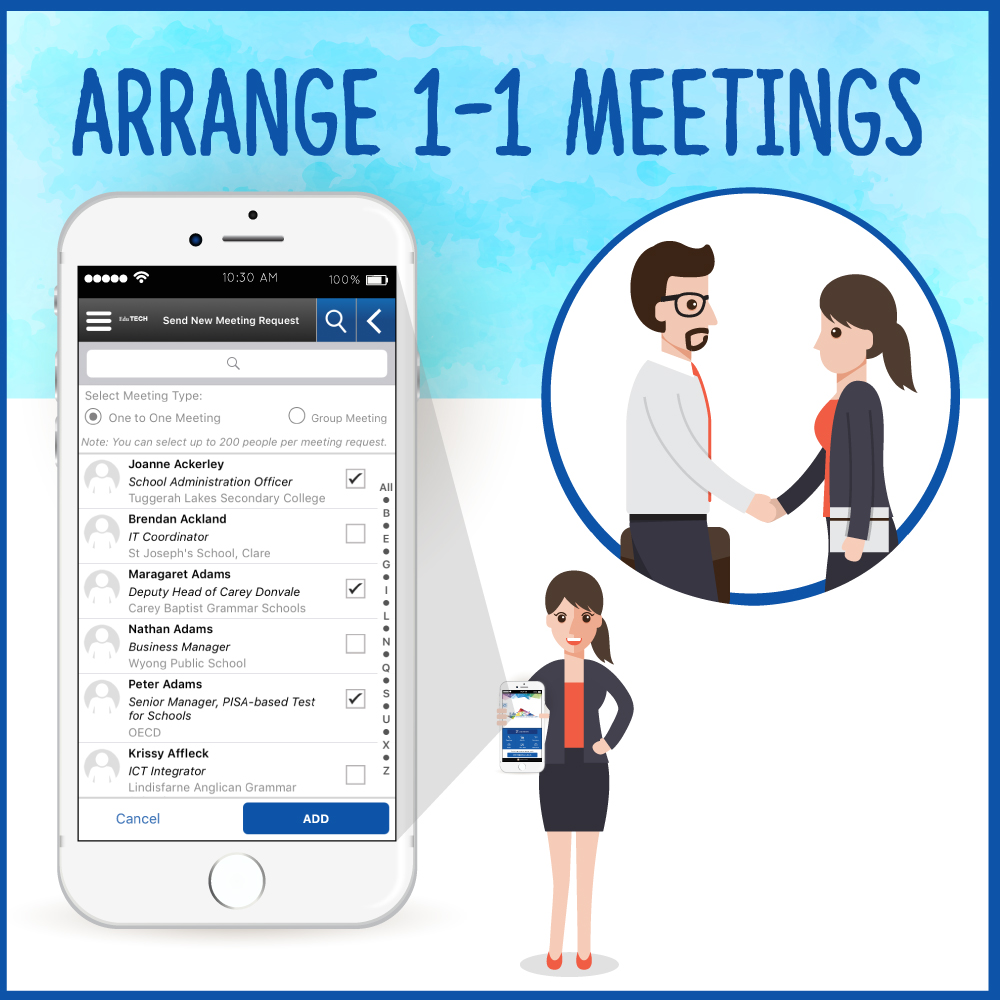 REGISTERED ATTENDEES CAN USE THIS SYSTEM TO:
Search for business partners, investors, influencers, customers, suppliers and etc
Interact with delegates from different backgrounds
Arrange meetings with individuals or companies of interest
Build new relationships and discuss prospectus

HOW WILL THIS PLATFORM BENEFIT ME?
We rank delegates in accordance to their relevance to you
The platform is accessed with a click from your email (No downloads required)

TERMS OF USE
The system is for the Seamless Expo & Conferences registered attendees only.
Attendees are responsible for setting their own appointment date, time and location.

DURATION
The Business Matching system will be available from 13 - 14 March 2018.

MATCHING SYSTEM LINK
Matching link will be sent to all registered attendees (who opted in for 3rd party emails) along with the pass code (Via Email) by 8 March 2018.
For subscription action/deactivation, delegates are required to send their full name, organisation and designation to
seamless@terrapinn.com
and we will respond to you within 2 working days.