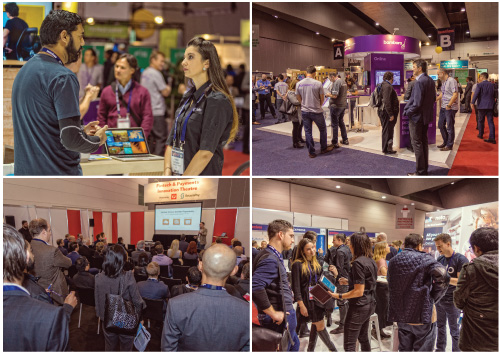 Expo Opening Hours
13 March 2018 | 10:00am - 5:00pm
14 March 2018 | 10:00am - 4:00pm

Keeping up with the latest trends and developments can be difficult. And understanding which technologies to buy can be even more difficult. You know the problems your organisation is facing, but how can you possibly know about all the latest ideas and technologies that can solve these problems? How can you differentiate between one supplier and the next? And how can you make sure that you invest in the RIGHT solutions? With so much to choose from, it represents a BIG challenge. So...what's the answer?

Simple...visit a BIG expo!

EXPO FEATURES:
2 days of exploring learning, comparing, networking
100+ exhibitors
Prizes and giveaways
Useful product demonstrations
Live entertainment
PLUS: FREE Customer Experience Breakfast Panel, hosted by Leading Edge Global
Date: 14 March 2018 | 7:30am - 9:00am
Location: Expo Floor
Leading Edge Global enables Customer Experience Strategies through digital transformation, intelligent automation and payments solutions. Providing end-to-end consulting from advisory, transformation and delivery, our approach is to put your customer first by enabling your business from the inside-out.
Come to the Expo floor on Wednesday morning, grab a coffee and breakfast and hear how top companies have delivered successful transformation programs. Take away tips for starting your journey, enabling your organisation for the change and how to put back your program on track when things don't go quite as expected.
Panelists:
Anthony Scott, GM Robotics, Automation and Transformation, Equifax
Daniel Roberts, CEO, Skuvantage
France Olazabal, NPP Program Manager, CUSCAL
Colin Hickling, Partner, Leading Edge
Moderator:
Lauren Ryder, CEO, Leading Edge
Our expert panel will answer these questions and more:
What is the value of a customer experience strategy and how do I ensure its success?
What options do I have around new payments technologies, and can NPP actually help to make profit?
How can I align my digital transformation around my customer strategy?
How do I create a business case for an intelligent automation program and what does RPA really mean for an organisation?